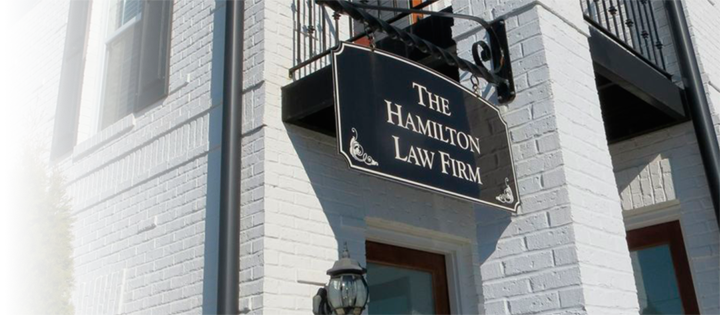 The unique part of our firm is that you are not assigned one lawyer, you get all of us. We use a team approach to problem solving which means that when someone is not available, you have another attorney that will step in to help. Often cases cross into different areas of the law and require a broad spectrum of knowledge and experience that only a diverse team can provide.
Please view our videos on Criminally Charged, Drug Defense, DUI, Being a Lawyer, Child Custody, Domestic Violence, Mediation and more....
Video Center
---
Frank Hamilton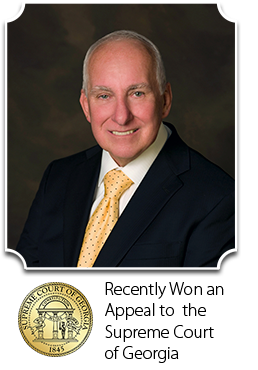 Frank Hamilton is a founding partner of The Hamilton Law Firm, with more than 20 years of experience practicing law in Forsyth County alone. Mr. Hamilton is a former President of the Forsyth County Bar Association as well as a founding member of the Forsyth County Criminal Defense Bar. Mr. Hamilton has extensive criminal and civil litigation experience, including countless jury trials and bench trials. He is qualified to represent clients accused of major felonies but he now chooses to specialize in complex civil litigation, such as personal injury matters, divorce and child custody proceedings. Prior to practicing law, Mr. Hamilton was an officer in the United States Navy with 20 years of honorable service, before retiring with the rank of Lt. Commander. Mr. Hamilton has also worked as a residential and commercial construction builder, developer, and licensed General Contractor in Illinois, Florida, and Georgia. Mr. Hamilton is extremely active in his community. Among his many commitments, he is most proud of his work as coordinator and coach for North Forsyth's high school mock trial program for the last 17 years. His efforts lead to the creation of a scholarship program for promising local youth. Mr. Hamilton received his Juris Doctor as well as his L.L.M., Master of Laws, from Atlanta Law School. He is admitted to practice before the Georgia Supreme Court, the Georgia Court of Appeals and the United States District Court for the 11th Circuit.
---
James Hamilton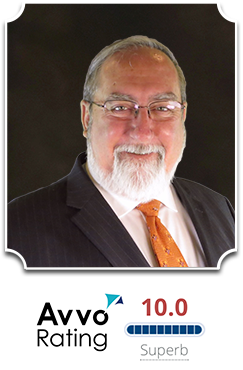 James Hamilton is an original member of The Hamilton Law Firm, and he has practiced law in the state of Georgia since 1994. Mr. Hamilton is a past President of the Forsyth County Criminal Defense Bar, and former Chairman of the Forsyth County Indigent Defense Office Tri-Partite committee. Mr. Hamilton specializes in criminal defense, including major felonies, as well as misdemeanors, DUI defense, family violence offenses, and drug crimes. He has extensive jury trial experience at every level, including Magistrate, State and Superior Courts. He has also won several high-profile criminal cases before the Georgia Court of Appeals. His other practice areas include civil law, such as contracts, tort, and construction litigation, as well as lien foreclosure and defense. Before attending law school, Jim was a builder and contractor in Georgia and a licensed Registered Building Contractor in Florida, running his own companies for many years. Mr. Hamilton received his Juris Doctor and Master of Laws degree from Atlanta Law School. In his spare time, he is a talented amateur photographer, and he enjoys spending time with his wife, children, and grandchildren.
---
---
Meghan Ryan Noblett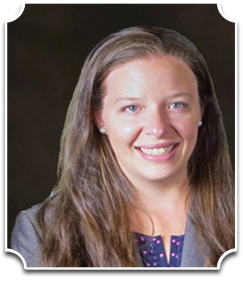 Meghan Ryan Noblett has practiced at The Hamilton Law Firm, P.C. since her admission to the Georgia State Bar in 2009. The majority of Mrs. Noblett's practice focuses on family law, but she also practices in the areas of Chapter 7 bankruptcy, civil litigation, and probate law. Born in Norwalk, Connecticut and raised in Roswell, Georgia, Mrs. Noblett earned her bachelors degree in English, magna cum laude, from the University of Georgia in 2006. While at UGA, she was a National Merit Scholar, a United Parcel Service James E. Casey Merit Scholar, a UGA Charter Scholar, and a member of the UGA Honors Program. She also spent a semester studying abroad at Oxford University in the United Kingdom. In 2009, Meghan received her Juris Doctorate, cum laude, from the University of Georgia School of Law. While in law school, she participated in the University of Georgia Land Use Clinic, and spent two summers as an intern at the Cobb County District Attorney's Office, where she worked primarily in the Crimes against Women and Children unit. Outside of her law practice, Mrs. Noblett remains active in the Forsyth and North Fulton communities. She is a parishioner at Saint Brigid Catholic Church in Johns Creek, where she leads the Young Professionals Ministry, and she volunteers with Habitat for Humanity of North Central Georgia. In her spare time, Meghan is an enthusiastic Georgia Bulldawgs fan and an avid runner, having completed numerous local road races, including the Atlanta Marathon and each consecutive Peachtree Road Race since 1999. She married her college sweetheart, a local police officer, in the summer of 2010. She and her husband, Andrew, reside in south Forsyth County with their golden retriever, Rosie.
---
Go with the Winning Team!