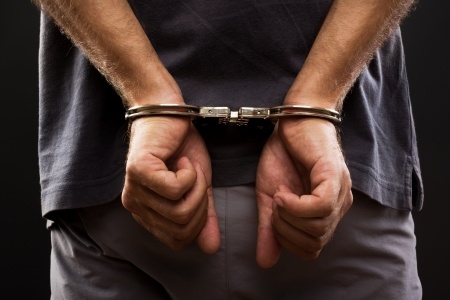 Criminal defense attorneys represent those charged with a crime.
The Hamilton Law Firm defends those facing criminal charges, both felony and misdemeanor in Cumming and throughout North Georgia, with over 50 years of combined experience.
Hiring the right law firm will make a difference.
The Hamilton Law Firm is a leader in criminal defense in Cumming Ga. The Hamilton Law Firm has defended the rights of the wrongfully accused for over 50 years. Nothing insures a fair trial more than an experienced, skilled and highly trained trial lawyer. Time working before the courts, with other attorneys, prosecutors and sitting judges, is essential for a successful criminal defense. The state of Georgia knows just how important it is to have an attorney and therefore provides public defenders for those who cannot afford an attorney. The state requires the arresting police officer to read the accused their right to qualified legal counselor, which underscores the absolute necessity to hire a private Attorney to represent you exclusively.
The legal system is complicated
The legal system is not easy to understand and there are a several ways to make things worse, and often solutions can be worked out among professionals. This fact underscores the importance of having your own private legal counselor. Following any arrest or legal conflict with the state of Georgia, you should immediately seek professional legal counselor; hiring lawyers, you can trust to represent you in a court of law.
Life is too short to waste it in jail
Being restricted in your movements and the types of jobs you can apply for can be the result of a poor criminal defense. The legal system is incredibly good at dragging things out, which can cost even more, consume your time and threaten your freedom and reputation. If you've been arrested, risking a conviction with its penalties is simply too dangerous.
Arrested? What next?
Call The Hamilton Law Firm immediately if you have been arrested or have been charged for a felony or misdemeanor crime. Something you say may become a serious problem. That is why the police must read you your rights prior to arresting you. It's not just formality, its critical to your defense that you first seek legal counselor before giving any statement or even having a casual conversation about a charge or an alleged criminal act. The earlier an experienced trial lawyer is involved in the process the better your chances of a positive outcome.
Never talk about your arrest, with anyone!
Everything you say can and will be used against you is what the arresting officer warns every one being charge with a crime in the state of Georgia. Why? Because it is important that you have your attorney present during all questioning. Unintentionally incriminating yourself is a major likelihood. Police officers are trained to get as much information as possible to solve the issue but that same information can AND WILL be used to build a case against you.
Hiring a lawyer early is important.
Often there is something an attorney can do to impact your case immediately following an arrest. The serious and long-lasting repercussions a conviction can have on your life must be minimized. The Hamilton Law Firm will approach your case with that as its chief goal.
Contact Us
The Hamilton Law Firm defends these charges and provides these legal services:
Armed robbery
Arraignments
Arson
Assault and battery
Bail bond hearings
Bench warrants
Bullying
Burglary
Child pornography
Criminal appeals
Criminal conspiracy
Cyber stalking
Clerk magistrate hearings
Crimes against persons or property
Criminal investigation
College campus crimes
Drug possession
DUI defense
DCF investigations
Disorderly conduct
Domestic violence
Drug possession
Distribution of drugs
Driving on a suspended license
DMV hearings
Embezzlement
Expungements/Sealing
Extraditions
Family law
Federal crimes
Felony
Gun charges/weapons
Hate crimes
Home invasion
Hit and Run
Illegal weapons possession
Internet crimes
Juvenile crimes
Kidnapping charges
Larceny charges
Motor vehicle crimes
Misdemeanors
Outstanding warrants
Probation violations
Parole violations
Public corruption charges
Resisting arrest
Revoked and suspended driver's licenses
Search and seizure
Stalking
Shoplifting
Traffic violations
Theft
Underage DUI
Vandalism
Violent crimes
Warrant applications
Weapons offense
Web/Cyber crimes
White Collar crimes
Arrest for DUI?
Driving under the influence A DUI can result in the loss of your driver's license if the proper legal steps are not taken within ten business days. The state of Georgia has two cases against you, one in the criminal courts and the other by the Georgia Department of Driver Services. This means the state of Georgia has two chances to suspend your driver's license. Act immediately to protect your driving privileges.
Charged with a violent crime, a weapons offense or a domestic violence claim? Under investigation?
If you've been charged or believe that you will soon be arrested, it is important to know your options. The right information can help you avoid jail time and other costly legal mistakes. Call the criminal defense attorneys of The Hamilton Law Firm for counselor.
Drug crimes
If you have been arrested for possessing any kind of illegal drug, transporting or even manufacturing illegal drugs, The Hamilton Law Firm has the legal experience to defend you..
Gang crimes
Gang related crimes are on the rise and carry serious consequences. If someone you love was charged, contact The Hamilton Law Firm for an experience criminal defense attorney.
Sex crimes
If you are facing sex crime charges, you must hire lawyers with experience in the sex crime field. The stigma of being accused and then charged with a sex crime cannot be overstated in Georgia. The newspaper reports arrest for sex crimes every day in Georgia. The Hamilton Law Firm has the discretion and professionalism to work to reduce the damage to your public life and defend your rights.
Violent crimes
Crimes that are violent in nature can result in serious penalties. Assault and battery, domestic violence, kidnapping, arson and any weapons charges including firearms, are all violent crimes. If you are facing violent charges, contact the Hamilton Law Firm immediately. We have the courtroom experience necessary in dealing with violent crime charges.
White-collar crimes
Financial crimes are considered a "white-collar" offense. Often these crimes result in severe penalties, even though they are not violent crimes. Handling a complicated white-collar crime requires experience in the field. White-collar crimes include fraud, bribery, Ponzi schemes, insider trading, embezzlement, cybercrime, copyright infringement, money laundering, identity theft and forgery.
Traffic tickets or citations and moving violations
The Hamilton Law Firm represents that charged with a moving violation. The term "motion" distinguishes it from other motor vehicle violations, such as paperwork violations (which include violations involving automobile insurance, registration, inspection, etc.), parking violations, or equipment violations.
Misdemeanor
Misdemeanor convictions are punished less severely than felonies, but theoretically more so than administrative infractions (also known as minor, petty or summary offenses) and regulatory offenses. Many misdemeanors are punished with monetary fines.
Felony
TA felony is an act typically involving violence and usually punishable by imprisonment for more than one year. The distinction between felonies and misdemeanors usually depends on the penalties or consequences attaching to the crime.
Federal crimes
Criminal law and prosecution happen at both the federal and the state levels; thus, a "federal crime" is one that is prosecuted under federal law, and not under a state's criminal law, under which most crimes or committed. A federal crime could be counterfeiting, tax evasion, mail fraud, or the armed robbery of a bank.
Restraining orders
A restraining order is a court order that requires a party to do, or to refrain from doing something specific. Refusing to comply with a restraining order usually ends in the violator going to jail. Criminal and civil penalties and may be ordered by the court. The term commonly used in reference to domestic violence, harassment, stalking or sexual assault
Probation violations
TProbation in criminal law is a period of supervision over an offender, ordered by a court instead of serving time in prison, an alternative to incarceration, such as suspended sentences. Probation may also include supervision of those conditionally released from prison on parole. An offender on probation is ordered to follow certain conditions set forth by the court, under the supervision of a probation officer. An offender faces the threat of being sent back to prison, if found breaking probation rules. Offenders are ordinarily required to refrain from possession of firearms, and may be ordered to remain employed, abide to a curfew, live at a directed place, obey the orders of the probation officer, or not leave the jurisdiction. The probationer may be ordered as well to refrain from contact with the victims and with any potential victims, such as minors, if the instant offense involves child sexual abuse. Offenders on probation might be fitted with an electronic monitor. Offenders may be ordered to perform community service work and to submit to repeat alcohol/drug testing and to participate in alcohol/drug or psychological treatment.
Call Today 770-887-3188